While our images are electronically watermarked, the antique prints themselves are not.
The Beech Tree JEV64 $115
Each print measures approximately 8 3/4 by 11 inches
We are delighted to offer a selection of prints from Sylva, or a Discourse of Forest Trees by John Evelyn, published in 1786. This influential volume was originally published in 1664 in response to the destruction of forests in England's wooded estates after the Interregnum. It inspired the land owners of the day to engage in reforestation, which not only ensured a steady supply of commercial timber for future generations, but also helped conserve the natural beauty of the English woodlands.
John Evelyn (1620-1706) was a life-long public servant and an avid gardener. He was well known as a friend of royalty and as a learned man. John lived during fascinating times, witnessing the Great London Fire, the English Revolution & subsequent rule of Oliver Cromwell, the Restoration, and the reign of Charles II. Today he is remembered primarily for his diary, a treasure trove of information on the life and manners of 17th century England.
Each print is on a fine wove paper that is still quite white, with strong plate marks and no foxing. The recent hand coloring is superb, the work of a professional English colorist. Each print measures approximately 8 3/4 by 11 inches. There is no descriptive text, but a copy of the original title page accompanies each print. The photos are very accurate, so please review carefully. All our prints are authentic antique prints and guaranteed to be from the date stated. These prints are about 230 years old.
We accept credit cards & PayPal. Florida state residents pay Florida state sales tax. Shipping for this item is $9.95. Items can be combined to save on postage. International shipping starts at $35, but may be more depending on the size of the prints and the country. Buyers are responsible for all customs duties. Our environment is smoke free. We pack professionally using only new materials. All items are beautifully wrapped and suitable for sending directly as gifts. You may return any item within 14 days if not satisfied. To order, you may call us at 1-888-PANTEEK, or send email to panteek@aol.com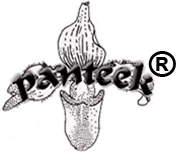 PANTEEK is a registered trademark