While our images are electronically watermarked, the antique prints themselves are not.
Reverie by Georges LePape SBT149 $95
Each print measures approximately 7 1/2 inches by 9 1/2 inches
We at Panteek are entranced by the beauty of these rare pochoir illustrations from the magazine Bon Ton Gazette, published by Lucien Vogel 1912-1925. As the editor and design genius of the Gazette du Bon Ton, Vogel created a publication that remains dazzling in it originality and artistry, and which led to his appointment as the art director of Vogue magazine.
Designed as a journal to appeal to the elite of Paris, full of high fashion plates and chatty articles on all aspects of life for the privileged, it transcends its mundane goals through the incredible quality of the publication from the high quality paper to the breath taking beauty of the prints and the high quality of the art throughout. Here in the so called "forgotten years" of the 1920's we see the art that evokes the whole gamut of that fabulously creative era in France, from the Impressionists and the Fauves to the Cubists, Belle Epoque, Art Nouveau & Deco periods.
The extravagantly vivid colours of the prints were created by the "pochoir" process, wherein single layers of color were added by hand to a lithograph using a stencil, in a precursor of the silk screening technique which is now widely used for art prints. Each print measures about 7 1/2 inches by 9 1/2 inches and is without foxing. On some, there is edge toning.
Many of the works of the fashion designers of the day were featured, including Worth, Lanvin, Pacquin and Poiret. The most notable artists utilized were Georges Barbier, Erte, Georges Lepape, Paul Iribe, Pierre Brissaud, Andre Marty, Felix Lorioux and Raoul Dufy along with many others. Some references cite Aubrey Beardsley as the source of the outlines & Leon Baskt for the colour. George Barbier was truly a luminary of the time, becoming hugely successful in the world of design and haute couture fashion illustration, contributing to Vogue as well as Bon Ton. His designs for the magazine, along with those of Lepape, are particularly prized.
References include:
Boston Public Library
http://www.bpl.org/research/rb/fashion/case6.htm
Wikipedia
http://en.wikipedia.org/wiki/George_Barbier
Suffice it to say, that these prints are rare jewels, suitable for any modern lady's boudoir and more, with a breathtaking beauty of colour. The paper is creamy, with edge toning on some which in no way detracts from their beauty. The prints in this set were derived from the original French edition of the Bon ton Gazette, published from 1912 to 1925.
We accept credit cards & PayPal. Florida state residents pay Florida state sales tax. Shipping for this item is $8.95. Items can be combined to save on postage. International shipping starts at $35 and buyers are responsible for all customs duties and fees. Our environment is smoke free. We pack professionally using only new materials. All items are beautifully wrapped and suitable for sending directly as gifts. You may return any item within 15 days if not satisfied. To order, you may call us at 1-888-PANTEEK, fax or email panteek@aol.com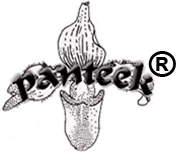 PANTEEK is a registered trademark