While our images are electronically watermarked, the antique prints themselves are not.
The Elevation of Durham house in Glocestershire the Seat of the Rt. Honble. William Blathnayt Esqr. VTB188 $275 Sale Price: $185
Each single print measures approximately 11 inches wide by 17 1/4 inches long
We are delighted to offer these exquisite & extremely rare black & white copper engravings from the first edition of Vitruvius Britannicus or, the British Architect. Containing the Plans, Elevations, and Sections of the most Regular Buildings both Publick & Private in Great Britain.
Colen Campbell (1676-1729) was a Scotsman & a lawyer who took up architecture. Vitruvius Britannicus was the first English architectural publication since Elizabethan times, & catalogued the work of great architects of the time, including Inigo Jones and Sir Christopher Wren, as well as Campbell himself.
It was a time when Britain was growing tired of the excesses of the ornate Baroque period and returning to classical or Neo-Palladian architecture. It was also the beginning of a building boom amongst the aristocracy & Whig politicians of the day. Campbell's work secured him many commissions & for a short time he served as a government advisor.
These superb engravings are certainly testament to the extent & grandeur of this new architectural style, epitomized by the magnificent Blenheim Palace, home of the Duke of Marlborough, set in sweeping parks in Woodstock, near Oxford.
The grounds of this palace have long been open to the public, & we played in them as children. In keeping with modern aristocrats, the present Duke has made a business of his ancestral home & one can even fish in Blenheim's great lake. It is definitely worth a trip when in the UK, as it is an oasis of tranquility in the midst of a very populated area.
Each single print measures approximately 11 ½ inches wide by 18 ½ inches long & the doubles 21 ½ inches wide by 18 ½ inches long, on strong creamy white chain linked paper without blemishes & occasional crown watermarks. In most cases, the plan for the building accompanies the view, so it is a "two for one". A copy of the original title page accompanies each print, along with a copy of the book listing from the 1800's, pricing the work at two guineas. The photos are very accurate, so please review carefully. All our prints are authentic antique prints and guaranteed to be from the date stated. These prints are about 295 years old, over a quarter of a millennium!
We accept credit cards, PayPal, checks, and money orders. Florida state residents pay Florida state sales tax. Shipping in the USA for this item is $12.95 and international shipping starts at $30.00. Items can be combined to save on postage. Our environment is smoke free. We pack professionally using only new materials. All items are beautifully wrapped and suitable for sending directly as gifts. You may return any item within 7 days if not satisfied. To order, you may call us toll free at 1-888-PANTEEK, or email.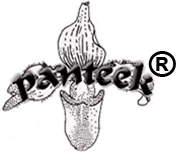 PANTEEK is a registered trademark