While our images are electronically watermarked, the antique prints themselves are not.
Grasshopper, kirigirisu & Cicada, semi UTA13 $195
Each print measures approximately 10 inches by 15 inches
We are very pleased to offer these 15 very scarce, exceptional hand-printed, full oban size color woodblock prints that were printed circa 1970 from hand-carved blocks under the supervision of noted ukiyo-e scholar, Yamaguchi Keisaburo. They are beautifully rendered and capture identically, but on a larger scale the wonderful imagery found originally in Kitagawa Utamaro's Insect Book, published in 1788.
Kitagawa Utamaro (c. 1753 - 31 October 1806) was a Japanese artist who is one of the most highly regarded practitioners of the ukiyo-e genre of woodblock prints, and is especially renowned for his portraits of beautiful women. He also produced ehon (picture) nature books, including illustrated books of insects, shells and birds.
Utamaro's work reached Europe in the mid-nineteenth century, where it was very popular, particularly in France. He influenced the European impressionists, particularly with his use of partial views and his emphasis on light and shade, which they imitated. When mentioning "Japanese influence" in their work, these artists are often referring to the work of Utamaro. Of all the ukiyo-e artists who were his contemporaries, Utamaro alone achieved national recognition during his lifetime.
The Picture Book of Selected Crawling Creatures/Insects (The Insect Book) Ehon mushi erami, 1788, was a two volume set of woodblock printed books with 15 double page prints on paper rendered in ink, color and mica, brass and/or tin dust to create liveliness (approx 9 5/8 x 7 inches). Utamaro created this work before he produced the pictures of beautiful women (bijin-ga) for which he is famous. Each double paged print in the book contains an illustration of a plant and two species of insects, along with the Japanese poems which are insect-themed love poems.
The woodblock prints we offer here are full oban size, approximately 10 x 15 inches and are in fine condition with a strong image and good bleed-through. A number are finished with mica and the colors are fresh and bright. Each comes within its own folder with descriptive text in Japanese.
A translation of the original preface, a charming summary by the comic poets who contributed to this work; each of the poems associated with the prints; a statement by the publisher, Tsutaya Juzaburo; and a postscript by Utagawa's mentor, Toriyama Sekien, can be found at:
http://www.fitzmuseum.cam.ac.uk/gallery/utamaro/
Each print comes in an elaborate presentation portfolio, in its original mat and folder, with the red cover, measuring about 19 3/8 inches by 13 3/4, shown at this link. This is included with each print.
We accept credit cards & PayPal. Florida state residents pay Florida state sales tax. Shipping for this item is $12.95. Items can be combined to save on postage. International shipping starts at $40, but may be more depending on the size of the prints and the country. Prints may be loosely rolled in a stout tube for safety. Buyers are responsible for all customs duties. Our environment is smoke free. We pack professionally using only new materials. All items are beautifully wrapped and suitable for sending directly as gifts. You may return any item within 14 days if not satisfied. To order, you may call us at 1-888-PANTEEK, fax or email panteek@aol.com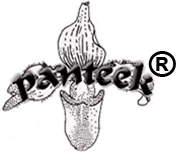 PANTEEK is a registered trademark