While our images are electronically watermarked, the antique prints themselves are not.
Example Salvia officinalis, Common Garden Sage THO20 $225
Each print measures approximately 12 ½ inches by 18 inches
We are pleased to offer a selection of prints from Botanical Extracts: or philosophy of botany by Robert John Thornton, London 1810. These engravings are after artists such as Warner, Sydenham Edwards, Peter Henderson, and Philip Reinagle. Each large folio botanical engraving depicts a single flower or plant specimen. Additionally, two double prints illustrate the harvesting and preparation of tea in China.
Robert John Thornton was born in 1768 to a successful writer. After three years study in medicine, he became enamored with the world of botany, and set out almost immediately on his most famous work New Illustrations of the Sexual System of Linnaeus, of which the illustrious Temple of Flora is a part. The production of these works nearly drove him to bankruptcy, even though they were funded with his rather sizable inheritance. Thornton attempted to avert financial disaster by petitioning Parliament to form the Royal Botanic Lottery, with the works of his botanical career, including The Botanical Extracts, serving as prizes. The lottery was not successful, as Thornton left his family nearly penniless when he died in 1837.
(References include: Blunt, The Art of Botanical Illustration, 1950, pgs. 203-208; and Johnston, Cleveland's Treasures from the World of Botanical Literature, 1998, pgs. 103-105).
Each print measures approximately 12 ½ by 18 inches, with the doubles at 23 by 18 inches. The paper is strong and is still quite white, with some bearing an 1810 watermark. The prints have been recently hand colored by one of the last remaining professional colorists in England. There is no foxing or text offset. These prints are in amazing condition, given their age of almost 200 years.
We accept credit cards & PayPal. Florida state residents pay Florida state sales tax. Shipping for this item is $12.95. Items can be combined to save on postage. International shipping starts at $40, but may be more depending on the size of the prints and the country. Buyers are responsible for all customs duties. Our environment is smoke free. We pack professionally using only new materials. All items are beautifully wrapped and suitable for sending directly as gifts. You may return any item within 14 days if not satisfied. To order, you may call us at 1-888-PANTEEK, or send email to panteek@aol.com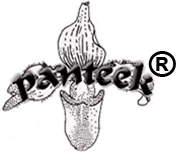 PANTEEK is a registered trademark