While our images are electronically watermarked, the antique prints themselves are not.
Hollyhock SKJ1057 $145
Each print measures approximately 15 ½ inches wide by 11 inches long
We are pleased to present this beautiful series of woodblock botanical prints celebrating the spring. Most are by Shodo Kawarazaki (1889-1973) with a few by Teru Kuzuhara (1915-) and Yuichi Osuga (1939-). All were published by Unsodo.
These prints are particularly vivid and lush, with extravagant displays of all the very best flowers-tulips, lilies, daffodils, crocus, iris and all the numerous splendors of the botanical world. It is definitely the abundant style of the West versus the more restrained and elegant style of the East. In Japan, an arrangement of five flowers and a few leaves is considered very satisfactory, whereas this would certainly be viewed as a little sparse by most of us!
Each print measures approximately 15 ½ inches by 11 inches on chain-lined washi paper. These are very clean prints with virtually no defects, save the occasional crease intrinsic to the paper. We have selected them for their glorious displays of the botanical kingdom at its peak & hope you will like them as much as we.
We accept credit cards & PayPal. Florida state residents pay Florida state sales tax. Shipping for this item is $12.95. Items can be combined to save on postage. International shipping starts at $35, but may be more depending on the size of the prints and the country. Buyers are responsible for all customs duties. Our environment is smoke free. We pack professionally using only new materials. All items are beautifully wrapped and suitable for sending directly as gifts. You may return any item within 14 days if not satisfied. To order, you may call us at 1-888-PANTEEK, or send email to panteek@aol.com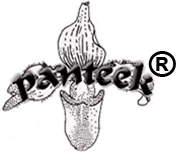 PANTEEK is a registered trademark