Top WOodblock print designs from Art Nouveau Era


Please click on each image to enlarge and for prices
SBJ199 $35
Sale Price: SOLD
silver highlights
SBJ208 $35
Sale Price: $25
silver highlights
SBJ200 $35
Sale Price: $25
silver highlights
SBJ203 $25
Sale Price: $20
SBJ204 $25
Sale Price: $20
SBJ201 $25
Sale Price: $20
silver highlights
SBJ205 $35
Sale Price: $25
SBJ206 $25
Sale Price: $20
SBJ207 $25
Sale Price: $20
SBJ211 $25
Sale Price: $20
SBJ212 $25
Sale Price: $20
SBJ213 $25
Sale Price: $20
SBJ214 $25
Sale Price: $20
SBJ215 $25
Sale Price: $20
SBJ216 $25
Sale Price: $20
SBJ217 $25
Sale Price: $20
SBJ218 $25
Sale Price: $20
SBJ219$25
Sale Price: $20
SBJ220 $25
Sale Price: $20
SBJ221 $25
Sale Price: $20
SBJ222 $25
Sale Price: $20
SBJ223 $25
Sale Price: $20
SBJ224 $25
Sale Price: $20
SBJ225 $25
Sale Price: $20
SBJ226 $25
Sale Price: $20
SBJ227 $25
Sale Price: $20
SBJ228 $25
Sale Price: $20
SBJ229 $25
Sale Price: $20
SBJ210 $25
Sale Price: $20
SBJ231 $25
Sale Price: $20
SBJ232 $25
Sale Price: $20
SBJ233 $25
Sale Price: $20
SBJ234 $25
Sale Price: $20
SBJ235 $25
Sale Price: $20
SBJ236 $25
Sale Price: $20
SBJ237 $25
Sale Price: $20
SBJ238 SOLD
SBJ239 $25
Sale Price: SOLD
SBJ240 $25
Sale Price: $20
SBJ241 $25
Sale Price: $20
SBJ242 $25
Sale Price: $20
SBJ243 $25
Sale Price: $20
SBJ244 $25
Sale Price: $20
SBJ245 $25
Sale Price: $20
SBJ246 $25
Sale Price: $20
SBJ247 $25
Sale Price: $20
SBJ248 $25
Sale Price: $20
SBJ249 $25
Sale Price: $20
SBJ250 $25
Sale Price: $20
SBJ251 $25
Sale Price: $20
SBJ252 $25
Sale Price: $20
SBJ253 SOLD
SBJ254 $29
Sale Price: $25
silver highlights
SBJ255 $25
Sale Price: $20
SBJ256 $25
Sale Price: $20
SBJ257 $25
Sale Price: $20
SBJ258 $25
Sale Price: $20
SBJ259 $25
Sale Price: $20
SBJ260 $25
Sale Price: $20
SBJ261 $25
Sale Price: $20
silver highlights
SBJ262 $25
Sale Price: $20
SBJ263 $25
Sale Price: $20
SBJ264 $25
Sale Price: $20
SBJ265 $25
Sale Price: $20
SBJ266 $25
Sale Price: $20
SBJ267 $25
Sale Price: $20
SBJ268 $25
Sale Price: $20
SBJ269 $25
Sale Price: $20
SBJ270 $25
Sale Price: $20
Please click on each image to enlarge and for prices

Top Woodblock print designs from Art Nouveau Era
This beautiful turn of the century Japanese design magazine issued in the early 1900's showcases the Japanese design esthetic and its reflection in daily life. In Japan, design elements are embodied in every aspect of surroundings from homes & gardens, shops and public buildings to fabrics, paper and china.
The Shin-Bijutsukai design magazine 1901-1902, was edited by illustrator and designer Korin Furuya (1875-1910) and contained the designs of the best artists of the time. A Meji painter, Korin taught at the Municipal School of Arts and Crafts, and was one of the most important woodblock print designers of the time.
We were delighted to find this work in our recent trip to Japan & pleased to assemble this selection of the very best designs from the entire issue of 14 volumes. Each print is an original woodblock print about 6 ½ by 9 ½ in excellent condition with brilliant color, some enhanced with gold and silver. This later edition was published by Unsodo, Kyoto. The designs are inspirational, presenting a multitude of ideas along with a great visual feast!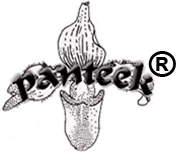 Copyright © 2018 Panteek. All Rights Reserved. Privacy Policy