While our images are electronically watermarked, the antique prints themselves are not.
SEK115 $105
Each print measures approximately 14" x 9 3/4" inches
We are delighted to offer these beautiful butterfly prints by Sekka. Images such as these cemented his reputation as one of the greatest artists in the history of Japanese art. Born in Kyoto, Sekka began his artistic training with the most prominent teachers the city could offer. Sekka was intrigued by westerners' integration of Japanese art styles into European art. He went to Glasgow in 1910 to study which element of Japanese are the most attractive to Western eyes. He returned to Japan to teach at the Kyoto Municipal School of Arts and Crafts, continuing to experiment with Western tastes and styles in traditional Japanese art.
Sekka was a master of the Rimpa school of painting, which examines simple natural subjects such as birds, plants and flowers. Rimpa dates from the 17th century creates one-dimensional perspectives through the use of expanses of vivid colour. The school uses mica, gold and silver leaf, to give a shimmering, elusive quality which is the hallmark of Rimpa. Sekka's masterful compositions embody the traditions of old Japan, yet are, at the same time, superbly contemporary.
In 1899 he produced his first great series of prints titled "Chigusa" (A Thousand Grasses). Other woodblock albums are "A Thousand Butterflies" in 1903, "Poems and Pictures" in 1934, and his masterpiece "Momoyogusa" (A World of Things) in 1909. We are offering a collection of original woodblock prints from a later edition of "A Thousand Butterflies." The images are lyrical in their views of exotic butterflies in flight.
The prints have a vertical centerfold - in the original Sekka albums, prints were folded vertically for storage. Each print measures approximately 14" x 9 3/4", and the backgrounds are uniquely colored in various tones of tan, green, yellow, and blue as shown. The condition is excellent, with vibrant coloring, and some with silver highlights as noted. 

We accept credit cards & PayPal. Florida state residents pay Florida state sales tax. Shipping for this item is $9.95. Items can be combined to save on postage. International starts at $40 priority and buyers are responsible for all customs duties. Our environment is smoke free. We pack professionally using only new materials. All items are beautifully wrapped and suitable for sending directly as gifts. You may return any item within 14 days if not satisfied. To order, you may call us at 1-888-PANTEEK, or send email to panteek@aol.com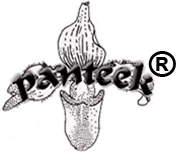 PANTEEK is a registered trademark