While our images are electronically watermarked, the antique prints themselves are not.
Macaque, Simia nemestrina SCH9 $65
Each print measures approximately 7 ¾ inches wide by 9 ½ inches long
Mammal Prints from Schreber's "Fantastic Beasts."
We are pleased to offer hand colored prints from this rare work by Johann Christian Daniel von Schreber Die Saugthiere in Abbildungen nach der Natur mit Beschreibungen published by Wolfgang Walther, Erlangen: 1775-1792.
Johann Christian Daniel von Schreber (1739-1810) was a physician by training, with a strong interest in natural history and botany. He actually studied botany with the famous Swedish taxonomist, Carl Linnaeus, at Uppsala prior to finishing his MD degree in 1761. From then on, his interest in medicine & botany ran parallel courses, with both an appointment as professor of medicine at University of Erlangen & an appointment as the director of the Erlanger Botanical Gardens & Natural History Museum. Schreber was knighted in 1791 & died in 1810.
In 1774, he began what was to be his masterpiece, a work on the mammals of the world, using the taxonomic system of Linnaeus. It was lavishly illustrated & beautifully hand colored, containing 755 hand-colored prints of mammals of the world. For the most the artists, who included such luminaries of the day as George Edwards & De Seve, worked from descriptions of the animals by others who had seen them, rather than actual specimens. The resulting images were sometimes more than a little inaccurate, hence the title of Schreber's "Fantastic Beasts". In the 230 years since the work was completed, this charming naiveté has made these rare prints highly prized by collectors.
Each print is on strong, creamy white, hand made chain lined paper that measures approximately 7 ¾ inches wide by 9 ½ inches long, with some occasional foxing. A few with old repairs have been included to show the range of prints, priced accordingly. There is no descriptive text, but a copy of the title page will accompany each of this authentic antique print with original hand coloring.
We accept credit cards & PayPal. Florida state residents pay Florida state sales tax. Shipping for this item is $9.95. Items can be combined to save on postage. International shipping starts at $35 for any number of prints, but may be more depending on the size of the prints and the country. Buyers are responsible for all customs duties. Our environment is smoke free. We pack professionally using only new materials. All items are beautifully wrapped and suitable for sending directly as gifts. You may return any item within 7 days if not satisfied. To order, you may call us at 1-888-PANTEEK, or send email to panteek@aol.com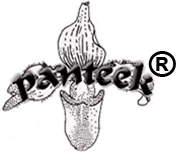 PANTEEK is a registered trademark