Akizuki, Wakayama Autumn Moon 9/30, 10/30,
Signed & Titled in Pencil by artist
Publisher Watanabe
Excellent condition
SNT1 $275

We are delighted to offer these dynamic prints by Takao Sano , born in 1941 in Kanazawa City. His 1959 award at the Japan Print Association (Niho Hanga-in Exhibition) inspired him to become active in print making internationally, exhibiting worldwide. He is especially well know for his ex-libris (zosho hyou) works, or bookplates. His works aare usally contemporary but figurative in vivid colors. He is a member of the Nihon Bijutsu-ka Renmei (Japan Artists Association) Much of his work is printed by Watanabe.e has established a strong international reputation with his endearing prints of birds and animals, including cats and owls. The prints are mezzotints, a copper plate printing process that is not often used today and which results in a very intense print, with lots of richness and depth.
The prints are in pristine condition, on thick white paper, signed in the plate, with the artists title and signature in pencil..
We accept credit cards & PayPal. Florida state residents pay Florida state sales tax. Shipping for this item is $12.95. Items can be combined to save on postage. International shipping starts at $40, but may be more depending on the size of the prints and the country. Buyers are responsible for all customs duties. Our environment is smoke free. We pack professionally using only new materials. All items are beautifully wrapped and suitable for sending directly as gifts. You may return any item within 14 days if not satisfied. To order, you may call us at 1-888-PANTEEK, or send email to panteek@aol.com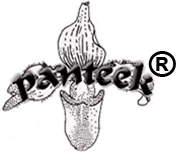 PANTEEK is a registered trademark