While our images are electronically watermarked, the antique prints themselves are not.
Crimson-crowned Finch - Sweden EJU249 $45
Each print measures approximately 8 1/4 x 10 1/4 inches
We are very pleased to offer these fine hand-colored engravings drawn and etched by John Latham (1740-1837), English physician, museum owner and naturalist. Latham was keenly interested in the study of birds, collected many specimens from around the world and compiled "Index Ornithologicus" listing all 3000 known birds of the world. Linnaeus had listed 444 in 1758, which demonstrates Latham's remarkable achievement. He named hundreds of birds newly discovered including many from Australia and New Zealand, causing him to be known as the "grandfather of Australian ornithology". All of the hand colored engravings offered at this time are from the English Edition of 1821. Reference to Latham's works can be found in Sitwell's Fine Bird Books (pg 114) and Jackson's Dictionary of Bird Artists of the World (pg 329).
Each originally hand colored engraving is on fine hand-wove paper that measures approximately 8 1/4 x 10 1/4 inches. On some there is toning, foxing and light text offset as shown that does not detract from the beauty of the engravings. We have made more allowances than usually for condition in order to show so many birds from Australia and New Zealand. Though the engravings are very much in the style of the 18th century, they are finer & with more color and detail than many of the other famous works of this time. These are antique prints guaranteed to be the stated age and almost 200 years old. Each print is accompanied by the descriptive text, and a copy of the title page.
We accept credit cards & PayPal. Florida state residents pay Florida state sales tax. Shipping for this item is $8.95. Items can be combined to save on postage. International starts at $40 priority and buyers are responsible for all customs duties. Our environment is smoke free. We pack professionally using only new materials. All items are beautifully wrapped and suitable for sending directly as gifts. You may return any item within 14 days if not satisfied. To order, you may call us at 1-888-PANTEEK, or send email to panteek@aol.com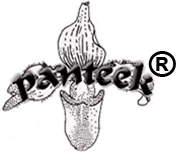 PANTEEK is a registered trademark