Kohler's Medizinal-Pflanzen Prints 1898


Please click on each image to enlarge and for prices
Linden, Tilia ulmifolia
KOH13 $45
Sugarcane, Saccharum officinarum
KOH11 $65
Mandrake, Podophyllum peltatum
KOH6 SOLD
Coltsfoot, Tussilago farfara
KOH3 $45
Datura stramonium
KOH17 $55
Water Hemlock, Cicuta virosa
KOH18 $45
Oak, Quercus sessiliflora
KOH22 $55
Oak, Quercus suber
KOH15 $45
Oak, Quercus pedunculata
KOH24 $55
Black Poplar, Populus nigra
KOH25 $55
Kumkum Tree, Mallotus philippensis
KOH26 $45
Copper Beach, Fagus silvatica
KOH27 $45
Juniper, Juniperus communis
KOH31 $35
Juniper, Juniperus sabina
KOH32 $35
Larch, Larix decidua
KOH33 $35
Please click on each image to enlarge and for prices

Kohler's Medizinal-Pflanzen Prints 1898
We are pleased to offer prints from Kohler's "Medizinal-Pflanzen" of 1898, a work on medical botany that drew from the pharmacopoeias of the Europe & the United States. It is remarkable in medical botany works for the beauty of the illustrations.
The work is a fascinating glimpse at the practice of medicine in the late 1800's, with the pharmacopoeia of the day still consisting entirely of herbs and plants. The age of antibiotics and other wonder drugs was still to come & in this time of increasingly drug resistant diseases, perhaps these works will once again have value beyond the beauty of the illustrations & the historical aspects of the development pharmaceuticals. The plants are carefully described from a botanical and medical perspective.
Each print is small folio, measuring approximately 8 3/4 inches by 11 1/2 inches, on high quality, heavy paper. The prints are chromolithographs, enhanced with gum Arabic & in brilliant color. There is no foxing, though on some there may be slightly creamy paper or faint edge toning. There are many unusual and beautiful images. A copy of the title page is included with each print.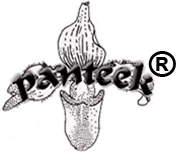 Copyright © 2016 Panteek. All Rights Reserved. Privacy Policy