While our images are electronically watermarked, the antique prints themselves are not.
Anchises, Arbates, Aeneas Butterflies JAB103 $135
Each print measures approximately 8 ½ inches by 7 ½ inches
These beautiful hand coloured copper plate engravings are from a rare work by Carl Gustav Jablonsky entitled Natursystem aller bekannten in-und ausländischen Insecten. It was one of the earliest and most comprehensive classifications of butterflies and insects according to the Linnaean taxonomy. Jablonsky (1756-1787) was also the private secretary to the Queen Elizabeth of Prussia. Sadly, he died at the age of 31 and his work was complete by another German entymologist Johann F. W. Herbst.
The plate measures approximately 8 ½ inches by 7 ½ inches, with original hand colouring. They lack complete plate marks, but the illustrations are intact and we have priced them accordingly. These original antique prints are about 267 years old with the description text in German to accompany each plate. This work is one of the most attractively illustrated entomological works of the period, with brilliant hand colouring and fine engraving.
We accept credit cards & PayPal. Florida state residents pay Florida state sales tax. Shipping for this item is $8.95. Items can be combined to save on postage. International shipping starts at $35 and buyers are responsible for all customs duties. Our environment is smoke free. We pack professionally using only new materials. All items are beautifully wrapped and suitable for sending directly as gifts. You may return any item within 7 days if not satisfied. To order, you may call us at 1-888-PANTEEK, or send email to panteek@aol.com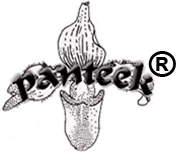 PANTEEK is a registered trademark