While our images are electronically watermarked, the antique prints themselves are not.
Goldfinch - Carduelis Elegans GB206 $795
Each print measures approximately 15 inches wide by 22 inches long
With tremendous pleasure we offer these superb ORIGINAL hand-colored lithographs from the original first edition of Birds of Great Britain, published in 1862-1873 and now exceedingly rare. In the world of great ornithological works, this one stands very tall indeed and it is arguably Gould's masterpiece - the culmination of a life spent in the world of nature and of many years experience in bird art and 19th century publishing. Fine Bird Books accords it 3 stars, which is a ringing endorsement. The original hand coloring is absolutely superb, skillful beyond belief, intense and vibrant, and the pinnacle of such art. In short, it is as good as it can ever be, and a delight to the print collector.
John Gould was a self-taught English naturalist, a gifted artist and a talented taxidermist. A man of vision with a talent for organization and administration, he founded an empire for ornithological illustration, publishing more than forty large folio volumes. These works contained over 3,000 plates, all superbly drawn and meticulously hand colored. The first work appeared in 1831 and the last in 1888, seven years after Gould's death.
His was a true Horatio Alger story, beginning with humble origins as the son of a gardener. He learned taxidermy at an early age, becoming a taxidermist for the Zoological Society of London in 1827. During this same year he married Elizabeth Coxen, his true match in every way. Intelligent, gifted and enterprising, Elizabeth ardently embraced her husband's goals. Although Gould sketched the outline designs for the plates they created together, many of the finished drawings, transfers to lithographic stone and hand coloring were her work. She was an enthusiastic collaborator and contributor every step of the way. Sadly, this partnership was tragically cut short by the premature death of Elizabeth at the age of 37 (and only four days after the birth of their sixth child).
Gould's well-deserved reputation as the most respected publisher of 19th century ornithological texts owes much to his extraordinary ability to recognize, recruit and direct great talent. Without a doubt, Gould was the right man in the right time. In the not-to-distant future, photographic reproduction would forever change publishing and cause the demise of these superb hand-colored works. The lavish production of the published image had reached its zenith in the late 1800s and Birds of Great Britain is one of the very last of such fine works. In every aspect, quality ruled the day. Printing had become far advanced and fine paper of large dimension was plentiful. Vibrant new colors and aniline dyes replaced the unstable, fragile and sometimes toxic colors of bygone days.
Into this mix stepped Gould, eager to take advantage of it all, not only as a consummate businessman and masterful marketer but also as a man who strove to present the sumptuous beauty of the natural world. At one time or another, the finest ornithological artists of the day worked for and with him, some for much of their professional lives. These included Edward Lear, W. M. Hart, H. C. Richter and Joseph Wolf, whom some consider the finest artist of his age. Wolf contributed almost 50 drawings to Birds of Great Britain.
Gould always remembered his humble beginnings as a gardener. The appeal of his work lies not only in the magnificent bird drawings but the superb natural settings for them upon which he insisted, much to the chagrin of some of his artists such as Wolf.
Gould's life was one of hard work at what would seem to any of us to be a crushing pace. Regardless, the uncompromised quality and beauty of the end result of his labors never wavered. From his first work (A Century of Birds from the Himalaya Mountains, published in 1831) to his last (the Birds of Asia, completed after his death by Sharpe) we are presented with a world seen and portrayed through an eye ever questing for natural beauty. It was an eye that did in fact roam far and wide. Gould's books were hugely successful, allowing him to travel to distant parts of the world such as Australia, America and New Guinea, where he observed and sketched species as they never before had been portrayed.
With the world at his feet, it is intriguing but, of course, quite understandable of an Englishman of the period, when the British Empire was also at its peak, that The Birds of Great Britain (1862-1873) remains widely acknowledged as Gould's finest achievement. Despite world wide travel, he never seems to have lost an abiding love for the birds of his own island nation. We are fortunate in this, for never before or since have those of the quiet field, hedgerow and waterway been pictured with such tenderness, accuracy and deep knowledge. Issued in parts over 8 or 9 years, The Birds of Great Britain attracted 468 subscribers, both institutional and private, led by none other than Queen Victoria herself! The completed set of illustrations number 367. They know no equal.
It is a pleasure that Gould received as much acclaim and recognition as any could desire. By mid-life he was a leading ornithological authority and an established man of science. In 1843, he was elected Fellow of the Royal Society. Upon his death, at the age of 81, the world knew it had lost a leading light that would be ever after missed, yet still celebrated in these magnificent works which we consider our greatest honor and delight to present to you.
ABOUT THESE PRINTS
Each print measures approximately 15 inches by 22 inches on white paper with very few imperfections of any kind. They are from the ORIGINAL authentic first edition of the publication, now very rare. It is the full, uncut sheet size as these prints have never been bound, being housed in the original stiff board wrappers, 25 in number. The plates have not been trimmed in any way, with each one bearing the 6 or 7 binding holes in the margin by which the prints were loosely sewn into the folder . A copy of the title page and the original descriptive text will be provided with each print. These prints are a rare find, from an authentic first edition of this historic and lovely work, and a great opportunity for the collector.
References: Fine Bird Books: p. 102, Bird Artists of the World, p. 259
We accept credit cards & PayPal. Florida state residents pay Florida state sales tax. Shipping for this item is $12.95. Items can be combined to save on postage. International shipping starts at $40, but may be more depending on the size of the prints and the country. Buyers are responsible for all customs duties. Our environment is smoke free. We pack professionally using only new materials. All items are beautifully wrapped and suitable for sending directly as gifts. You may return any item within 14 days if not satisfied. To order, you may call us at 1-888-PANTEEK, or send email to panteek@aol.com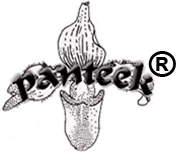 PANTEEK is a registered trademark