While our images are electronically watermarked, the antique prints themselves are not.
The Daphne Tribe TW35 $295
Each print measures approximately 13 inches wide by 19 inches long
It is one of our greatest pleasures as print dealers to see many beautiful works before they find homes with our appreciative audience. When this fragment of Elizabeth Twining's Illustrations of the Natural Order of Plants, 1849, arrived from London, we were more than usually impressed as the work is so rare we had only previously seen a handful of prints at one time. The scarcity and size of the work, the rare artistry of the illustrations and the brilliance of the hand colouring make this a felicitous discovery indeed for the holiday season.
Elizabeth Twining (1805 - 1889) was born into an illustrious tea trading family who still provides us with many teas even today, including the Earl Grey beloved of our household. One of nine siblings, she grew up in privileged circumstances and was afforded the best education that could be provided in the day, including drawing and art lessons, travel and access to many famous museums. A great admirer of William Curtis, she was inspired to draw plants from life at famous gardens including the Royal Botanical Gardens in Kew and Lexden Park in Colchester.
Today, she would be considered a woman activist. In her own times, she joined the select group of women such as Maria Merian, Elizabeth Blackwell and many others mentioned in Women of Flowers who all achieved monumental undertakings in a time when even a privileged woman's life was extremely restricted.
Her many causes included founding the Bedford College for women, renovating the Twickenham almshouses, establishing a temperance hall, and even holding "mothers meetings" which might be considered a precursor to our "women's liberation" movement of the 60's! Upon her death, she left her residence to the people of Twickenham. Her original drawings now hang in the British Museum.
References include:
Women of Flowers by Jack Kramer
The Twickenham Museum
This superbly decorative work was published from 1849-1855. The original hand coloured lithographs we offer here are from the ORIGINAL edition, in the superb royal folio size of approximately 13 inches by 19 inches and not the inferior later quarto publication. The condition of the plates is excellent, with no foxing and a high quality thick wove paper which is soft white. A copy of the title page will be provided along with the original descriptive text. These are a rare bargain at the listed prices, as they rarely appear for sale art all.
We accept credit cards & PayPal. Florida state residents pay Florida state sales tax. Shipping for this item is $15. Items can be combined to save on postage. International shipping starts at $40 and buyers are responsible for all customs duties. Our environment is smoke free. We pack professionally using only new materials. All items are beautifully wrapped and suitable for sending directly as gifts. You may return any item within 7 days if not satisfied. To order, you may call us at 1-888-PANTEEK, or send email to panteek@aol.com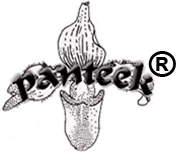 PANTEEK is a registered trademark