While our images are electronically watermarked, the antique prints themselves are not.
Systeme Solaire - Solar System showing orbiting planets Transparency on verso-hold up to light and planets glow bright! APT2 $145
Each print measures approximately 11 1/2 inches by 9 1/4 inches
This unusual work contains 12 prints in a binder, each on card stock measuring 11 1/2 by 9 1/4 inches. 6 of these prints are backed with colored transparent paper which, when held to the light, gives the impression of looking at the night sky-magical and high tech for 1851! Dr Michael Stoll has recently made a modern copy of this work. Our prints are from the original 1851 edition. Each listing is for one print in excellent condition, with just a little minor marginal toning as shown. The prints with transparencies are so noted below the image. There is no text.
We accept credit cards & PayPal. Florida state residents pay Florida state sales tax. Shipping for this item is $9.95. Items can be combined to save on postage. International shipping starts at $35 and buyers are responsible for all customs duties and fees. Our environment is smoke free. We pack professionally using only new materials. All items are beautifully wrapped and suitable for sending directly as gifts. You may return any item within 15 days if not satisfied. To order, you may call us at 1-888-PANTEEK, fax or email panteek@aol.com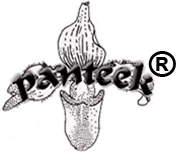 PANTEEK is a registered trademark