Friedrich Strack Naturgeschichte in Bildern Bird Prints 1820


Please click on each image to enlarge and for prices
Red Flamingo
CFS205 Reg Price: $49
Sale Price: SOLD
Snowy Owl
CFS201 Reg Price: $65
Sale Price: SOLD
Wood Stork
CFS208 Reg Price: $49
Sale Price:SOLD
American Turkey
CFS215 Reg Price: $55
Sale Price: SOLD
Wood Pelican, Ibis
CFS221 Reg Price: $45
Sale Price: SOLD
Ostrich, Rhea
CFS217 Reg Price: $45
Sale Price:SOLD
Please click on each image to enlarge and for prices

Friedrich Strack Naturgeschichte in Bildern Bird Prints 1820
This series of prints is from Illustrations of Natural History with Explanations or Naturgeschichte in Bildern mit erlauterdem by Christian Friedrich Leberecht Strack, issued in 1820 in Dusseldorf.
The paper is Whatman paper, with some sheets bearing the JWhatman watermark. It is of a light to dark creamy color, with an occasional fox mark or light spotting, but the birds themselves are so beautifully hand colored and strong, it does not detract much. Please do not order these if this creamy paper is not to your liking.
Each print measures approximately 9 3/4 inches wide by 7 3/4 inches long. There are few copies of this to be found on the market, and they are charming depictions of the birds, many with their natural surroundings included.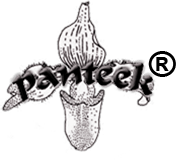 Copyright © 2015 Panteek. All Rights Reserved. Privacy Policy