While our images are electronically watermarked, the antique prints themselves are not.
Les Invalides, Paris PER112 $155
Each print measures approximately 14 inches by 10 3/4 inches.
We are delighted to offer these superb and exceedingly rare copper plate engravings of France by Gabriel, Adam & Nicholas Perelle. Images of Notre Dame, Versailles, gardens, palaces and chateaux make us all yearn for the romance of this beautiful country. Some of the scenes portrayed remain recognizable today, especially those of Paris, still and always an enchanting city. Versailles, originally designed by Le Notre and started in 1632 remains much as it was in these images and the prints are hence highly prized.
Successful illustrator Gabriel Perelle (1603-1677) taught his sons Adam (1638-1695) and Nicholas the art of birds-eye perspective views. The style of the father and sons is virtually indistinguishable. These prints are from the series Veues des plus Beaux Lieux de France et d'Italie and were published in Paris circa 1680 by Nicolas Langlois, showcasing chateaux, monuments and gardens of France during the reign of Louis XIV.
These original engravings have been recently hand colored in England by a professional colorist. The impressions are very strong. They measure approximately 14 inches by 10 3/4 inches and are on fine handmade laid paper, with some marginal foxing and edge toning which we have accepted due to the extreme scarcity of these engravings, mostly found only in museums. They truly turn the clock back to the 17th century and represent a wonderful historical perspective of the age and the glory of France in this period
We accept credit cards & PayPal. Florida state residents pay Florida state sales tax. Shipping for this item is $9.95. Items can be combined to save on postage. International shipping starts at $35, but may be more depending on the size of the prints and the country. Buyers are responsible for all customs duties. Our environment is smoke free. We pack professionally using only new materials. All items are beautifully wrapped and suitable for sending directly as gifts. You may return any item within 14 days if not satisfied. To order, you may call us at 1-888-PANTEEK, or send email to panteek@aol.com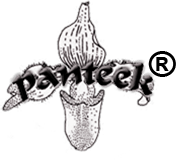 PANTEEK is a registered trademark