While our images are electronically watermarked, the antique prints themselves are not.
Chrysanthemum 1964 HEB5 $165
Each print varies from 10 inches wide by 19 inches long to 13 inches wide by 20 inches long.
We are lovers of all that is old and beautiful, and though eclectic in our tastes, it is rare that we stray from our chosen path of antique print dealers. Very occasionally, we come across a more modern work that is so breathtakingly beautiful and evocative of the great botanical illustrators, that we felt compelled to share it with fellow collectors.
A self taught artist and printer, Henry Evans (1918–1990) is an American icon whose unique work definitely establishes him as part of the great tradition of botanical print artists and printers that originates in the 1500's. Starting in 1958, he illustrated 1400 subjects and held more than 250 one-man shows worldwide. Using an 1852 Washington Hand Press and linoleum with a wide variety of high quality papers, he hand printed linocuts in small editions, all dated, signed and numbered by the artist who then destroyed the original blocks.
His work is held by many notable institutions including the Smithsonian, The Library of Congress, The Royal Horticultural society of London, and so on. He lectured widely both in the US and abroad and was the author of notable publications, including The State Flowers of the United States (1972). His wife's organizational assistance enabled him to concentrate on the work of writing, lecturing, botanical illustration and print making. It is from the website she maintains that we derive our information. There you will find more detail of this amazing story, and the printing methods used.
References include Henry Adams, Printmaker http://www.henryevans.com/home.html
We were fortunate to obtain two portfolios. Volume 14 published in 1965, with a series of prints on paper resembling the Japanese Washi paper, was issued in an edition of 15 copies. Volume 34, published in 1975, was issued in an edition of 20 copies. The measurement of each print varies from 10 inches wide by 19 inches long to 13 inches wide by 20 inches long. The paper is of high quality and in excellent condition.
We accept credit cards & PayPal. Florida state residents pay Florida state sales tax. Shipping for this item is $12.95 in the US. International shipping starts at $35 and may vary according to the destination country and the size of the prints. Buyers are responsible for all customs duties. Items can be combined to save on postage. Our environment is smoke free. We pack professionally using only new materials. All items are beautifully wrapped and suitable for sending directly as gifts. You may return any item within 15 days if not satisfied. To order, you may call us at 1-888-PANTEEK or send email to panteek@aol.com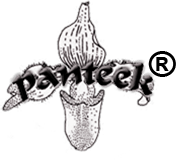 PANTEEK is a registered trademark