While our images are electronically watermarked, the antique prints themselves are not.
KBB34 $225
Each print measures approximately 9 ½ inches wide by 14 ½ inches long
We have been very fortunate to come across these stunning woodblock prints from the first edition of Barei's Album of Flowers and Birds published in 1883. Bairei was a highly renowned artist in the bird and flower painting school (kacho-ga) in the imperial city and old capital of Japan, Kyoto. For Bairei, it was a long journey, as he started his painting studies at the age of 8 in the Maruyama School of naturalist painting. At 27, he transferred to the Nanga School, which embraces the painting of natural history and botanical subjects in an expressive and less restrained manner. He was instrumental in establishing the Kyoto School of Painting, finally retiring to open his own studio to other painters.
His woodblock prints of birds and flowers are among the most revered and famous in Japan, where Bairei is compared to Audubon. He placed his subjects in their natural surroundings in compositions of great beauty, skill and accuracy. It was the height of the Japanese woodblock printing of the late 1800's (Meiji Period). Bairei's skill as an artist, combined with the superb craftsmanship of the wood block carvers and printers of the era to produce a work of breath taking beauty.
Each woodblock in the series was printed from six or seven blocks, to produce an image of vibrant colour and beauty. The red chop of Bairei is on each one and each has an ornate border lacking in later editions. Each print measure is in excellent condition, measuring approximately 9 ½ by 14 ½ inches on soft white paper, as pulled from the folder. They are authentic antique prints recently purchased in Japan and are from the exceedingly scarce first edition of 1883.
References include Jackson "Dictionary of Bird Artists", 1999.
We accept credit cards & PayPal. Florida state residents pay Florida state sales tax. Shipping for this item is $9.95. Items can be combined to save on postage. International shipping starts at $35, but may be more depending on the size of the prints and the country. Buyers are responsible for all customs duties. Our environment is smoke free. We pack professionally using only new materials. All items are beautifully wrapped and suitable for sending directly as gifts. You may return any item within 14 days if not satisfied. To order, you may call us at 1-888-PANTEEK, or send email to panteek@aol.com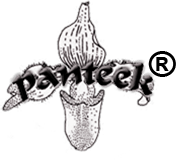 PANTEEK is a registered trademark